Make Connections ■ Meet Clients ■ Find Careers
Network with LinkedIn®
Career Transitioning with LinkedIn®

Corporate | Groups | Individuals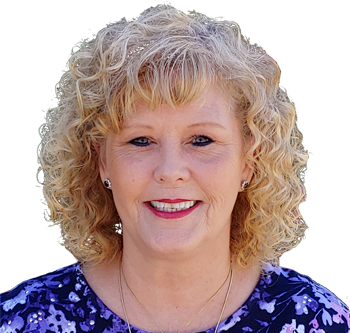 Connect to Clients is the creation of Debra Mathias, a renown LinkedIn trainer and coach in the Triangle area of North Carolina. Debra has conducted LinkedIn workshops for groups and corporations since 2011. Her training enables sales professionals to turn connections into clients, and empowers people in career transition to be successful.
Services - Smart Solutions for LinkedIn Networking Training
Part 1: Profile Optimization – Your profile on LinkedIn is your digital business card! This two-hour in-depth course provides the solutions for creating an All-Star profile on LinkedIn. Build your credibility and get found on LinkedIn!
Part 2: Turning Connections into Clients – Learn how to reach out and connect with your prospects, clients, referral partners, and anyone with whom you wish to begin a professional relationship using my 3-step system for targeting connections. Learn to build lasting relationships that can forever change the way you do business. (Profile Optimization course is a prerequisite to taking this two-hour course.)
Two-hour Networking with LinkedIn Course for Groups, Associations, Corporations
Designed with busy professionals in mind, this two-hour course teaches the basic strategies for optimizing your LinkedIn profile and how to make valuable connections that can develop into business leads or a career opportunity.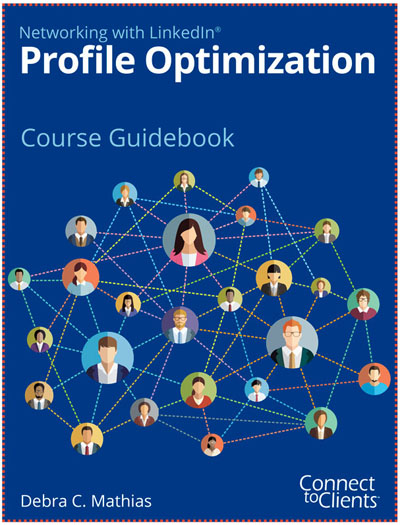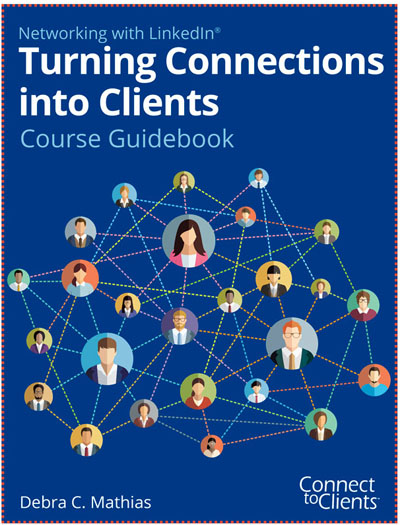 Two-hour Career Transitioning with LinkedIn Course
Learn how to make your profile stand out from the rest and how to target companies that you want to work for. Let me assist you getting the career you want.
Debra has a passion for connecting professionals to do business together. She is a dynamic and energetic keynote speaker that motivates her audience to take charge of their situation and provides actionable tips to help them succeed. Her one-hour presentation on LinkedIn profile optimization and relationship building has enlightened many professionals to the power of LinkedIn. Contact her for your next event or meeting.
LinkedIn Local Raleigh / Triangle
LinkedIn Local events are organic meetups that provide an opportunity to network, build community, develop career opportunities, and get to know the person behind the profile. Hosted by Debra Mathias, LinkedIn Local Raleigh/Triangle is for those who wish to meet with their connections to get to know them personally, exchange ideas, do business, and become referral partners.
Debra Mathias has over 30 years of sales, marketing, promotions, branding and sales management experience. As president of Connect to Clients and a LinkedIn trainer and coach for over 10 years. Her LinkedIn strategies gives companies and individuals the toolkit they need to succeed in social media marketing. Her dedication to the success of others is what sets her career apart. Debra's guiding philosophy is to "pay it forward."
As a former race car driver for 13 years and 17-year breast cancer survivor she puts her focus, determination, and passion for success into every aspect of her life.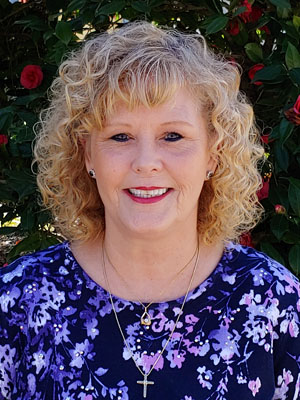 CONNECT with Debra on Social Media